FAST, EFFICIENT AND RELIABLE SERVICE
We at Dirty Devil Hydrovac Services have had fast, efficient, and reliable service since 2011. We are serious about safety and our track record supports us. If you have to excavate and want to do the job safely, call us. We do residential and commercial jobs. Dirty Devil Hydrovac Services is a family-owned, COR certified company with professional knowledge and long-term staff. We offer services in hydrovac excavation and directional drilling; also steaming and line flushing, backhoe services, and high-pressure washing.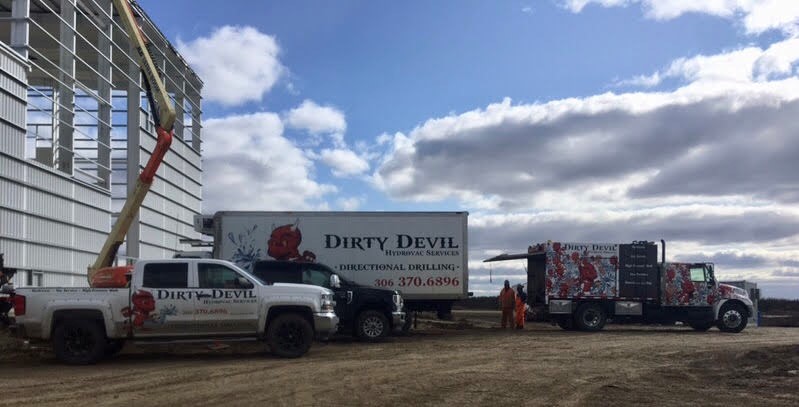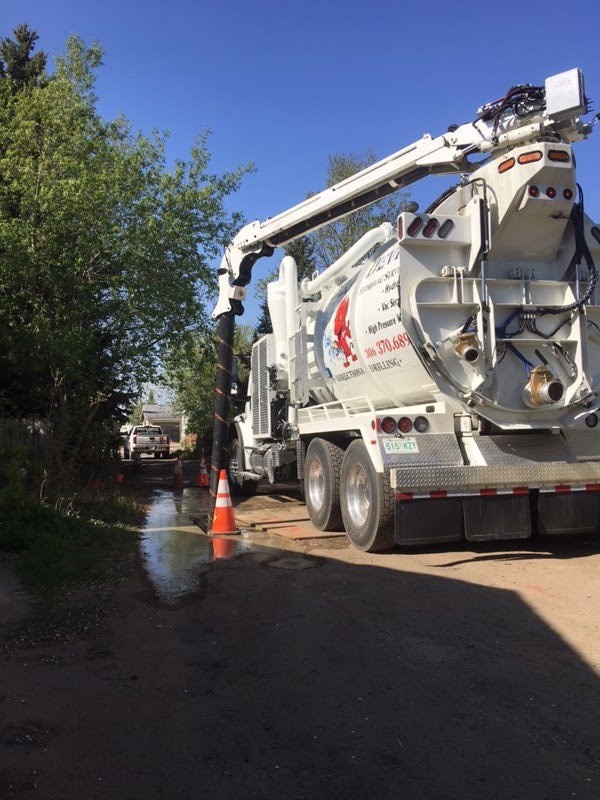 We have a fleet of Hydrovac units including Tandems and Tridems offering excavating/daylighting, high-pressure washing, thawing/flushing lines, and pits.
A hydrovac truck is a unit that has hydro or steam excavation equipment permanently mounted in combination with a vacuum unit. These trucks are used in the hydraulic excavation of trenches/holes and operate by directing high-pressure jets of water to flush or loosen unwanted material. The unwanted material is vacuumed into a holding tank mounted to the truck for temporary storage. A quantity of clean water is required in the operation of the vehicle.
We have directional drills: Ditch Witch JT40, JT30, JT9 & a JT5. A size for any directional drilling job. Designed with next-generation enhancements, they feature several new patents to optimize performance, productivity, and operator comfort. They are a safe and clean alternative to open trenching and excavation. 
We have trailers, backhoes and chain trenchers. All in all, we have the equipment to get the job done safely and effectively! Call us for a free estimate.