Dirty Devil Hydrovac Services was established in 2011. With safety in the forefront of construction and the fact that it is becoming standard work to use non-destructive means to expose utilities prior to excavation with any equipment, it seemed like a perfect time to get in the business. Starting with just one hydrovac and soon purchasing more based on need the business grew. A few years later directional drills were bought to compliment the operation. Dirty Devil Hydrovac is now a thriving business specializing in Hydrovacing, and Directional Drilling.
Dirty Devil Hydrovac Services is a family-owned business operating in the City of Saskatoon and the surrounding area. We work with residential, commercial, and industrial clients & contractors to get their jobs done safely. We take pride in being small with a long-time, well-trained staff. We answer our own phones and care about the service provided to our customers. We are reliable and service ready 24 hours a day. 7 days a week.
Our Services
10 Years Working Experience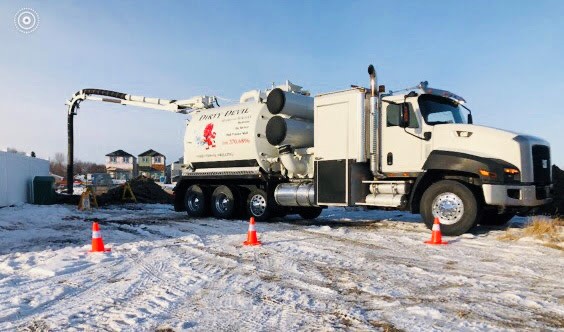 What is Hydrovac Excavation?
Hydrovac excavation is a precise, non-mechanical, non-destructive process that uses pressurized water and an industrial-strength vacuum to simultaneously excavate and evacuate soil. As the pressurized water breaks up the soil it creates a slurry that is removed by a powerful vacuum into a debris tank. Effective excavation is available in all 4 seasons.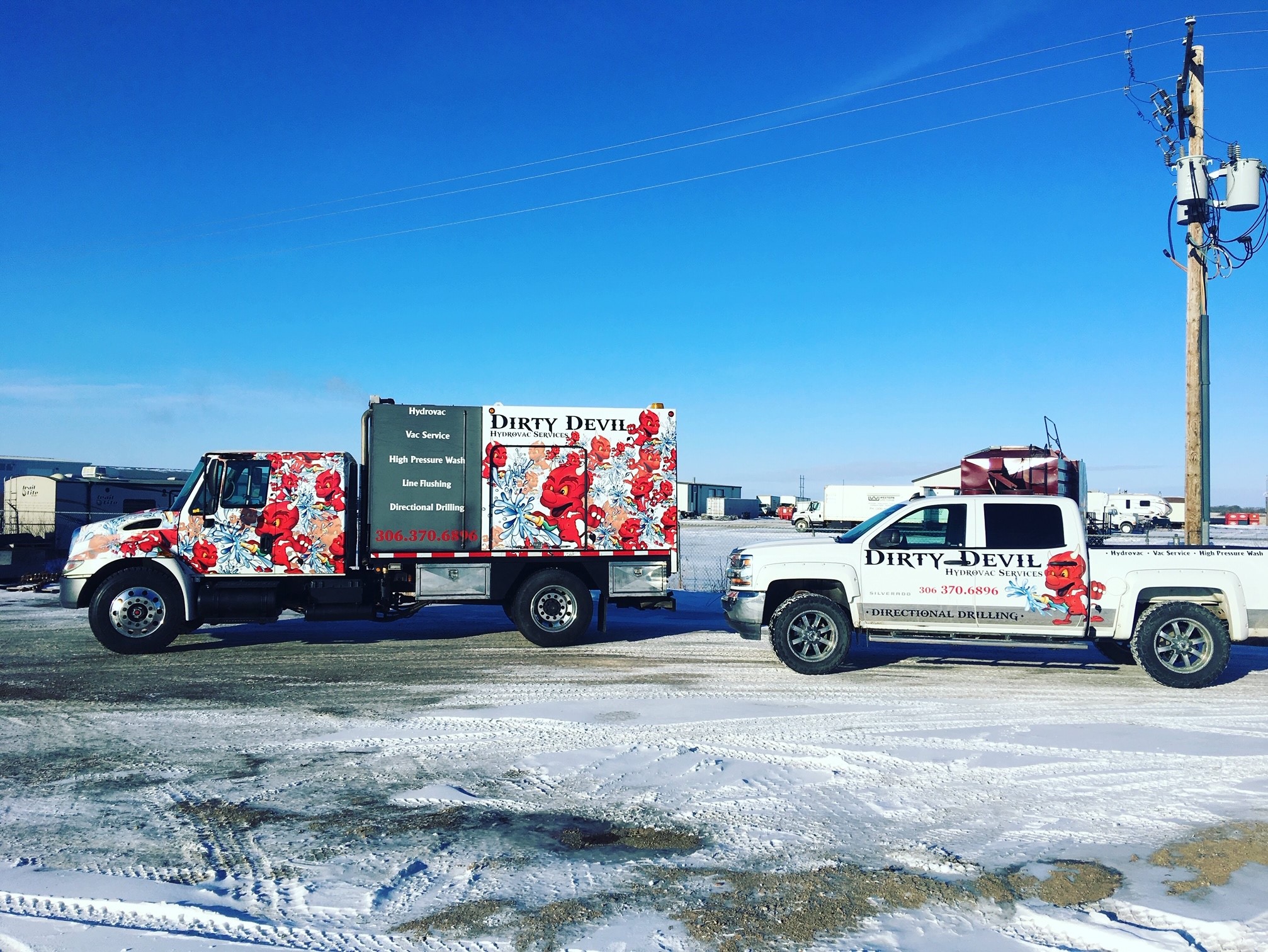 What is Steaming, Jetting & Line flushing?
Steaming, jetting and line flushing utilizes a small line with high-pressure water that navigates through blocked pipes to free debris. The specialized head on the line propels itself forward by the pressure and clears away all stubborn blockages. It is a highly effective and safe way to thaw frozen lines & culverts, clean grease traps or sewer lines as well as sand, silt, or debris from plugged pipes and lines.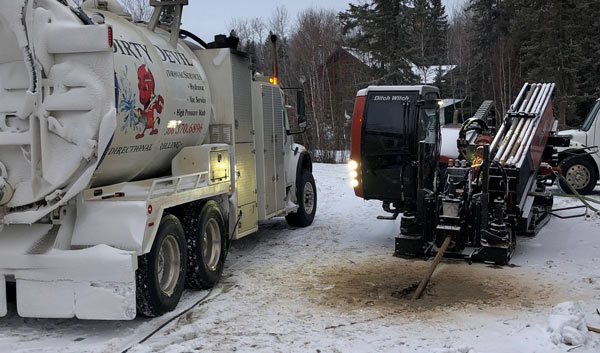 What is Directional Drilling?
Horizontal Directional Drilling (HDD), also known as directional boring, is a minimal impact trenchless construction technique used to install underground pipelines, conduits, cables, or any other utility along a predefined path.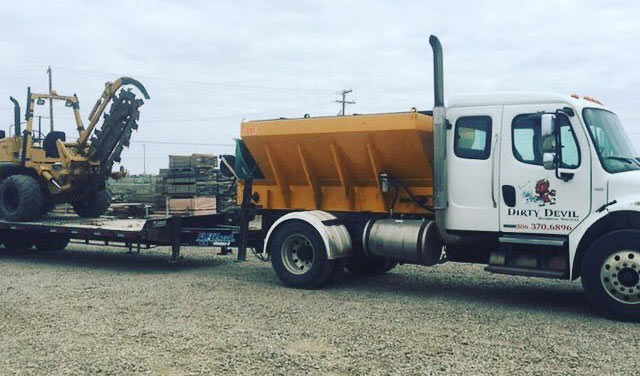 Chain Trenchers & Backhoes
Chain trenchers and backhoes can be used in various locations where directional drilling may not be the chosen option.
We offer fair and competitive pricing. The price you're told is the price you get. No additional surcharges and extra fees

We are dependable and honest

We are service ready and on-call 24hr/day, 7 days a week

We have the knowledge, team, and equipment to get the job done right

We are local, and we support local business
Serious About Safety
Dirty Devil Hydrovac Services takes safety seriously. We are COR certified through Energy Safety Canada. We have an audited safety program, and our men are trained in all safe operating procedures. Training includes WHMIS 2015, Ground Disturbance, TGD, and Equipotential Bonding, as well as First Aid/CPR. We are members of ISN net. We run grounding matts and have grounding gloves on all units. Our program is in place to keep the public and our employees safe. Safety in our work is our uttermost concern.